Welcome to Associated Chemical Industries
Associated Chemical Industries (Kanpur) Private Limited manufactures speciality chemicals. Over the past seventy years it has grown into a chemical market that provides a diversified range of products for the leather industry. Today, we are the leading manufacturers of a wide range of synthetic, semi-synthetic and natural oil-based fat-liquors.
Along with our sister company Associated Chemical Industries, our group has total annual sales of 80 million rupees. We have a capacity to make 2,000 tons of chemicals each year. The annual sales of our group has doubled in the past six years. Our clients include some of the biggest exporters of leather products in the country.
Vision &

Mission

Our Vision & Mission is to become a leading and the most reliable name in the manufacturing of speciality chemicals for Leather & Textile Industries in the country.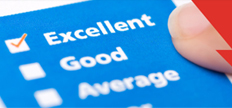 Quality

Policy

We have fully equipped lab to keep full control over the quality of Raw Materials & Finished Products. Besides the lab is equipped for the future Research & Development of newer products.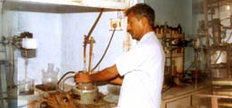 Factory &

Infrastructure

Factory has 2 sheds equipped with 3 Reaction Vessels each, Heating & Cooling equipment, pumps, Rotary Blowers, Flowing etc for carryout different reactions for different products (Batch wise)
Founded by K.P. Bhargava in 1945, Associated Chemicals Industries began its operations with the manufacture of surface-active agents for leather and textile industries. The beginning of the company's operation coincided with the boom of leather industry in Kanpur, located in the northern Indian state of Uttar Pradesh.
The country's first industrial city was amongst the foremost centres both in India and abroad for the manufacture of vegetable tanned leathers. To tap this growing market ACI started making fatliquors based on sulphated and sulphonated oil and their blends. In fact, the company was the first to introduce fish oil-based fatliquors to the tanners in Kanpur and Agra, home to the Taj Mahal.
Over the next two decades, in the 1950s and 1960s the company established itself as a quality manufacturer of fatliquors. In the mid-1970s there was a change in the leather industry in Kanpur as tanners started switching over to manufacture of chrome-tanned leathers.